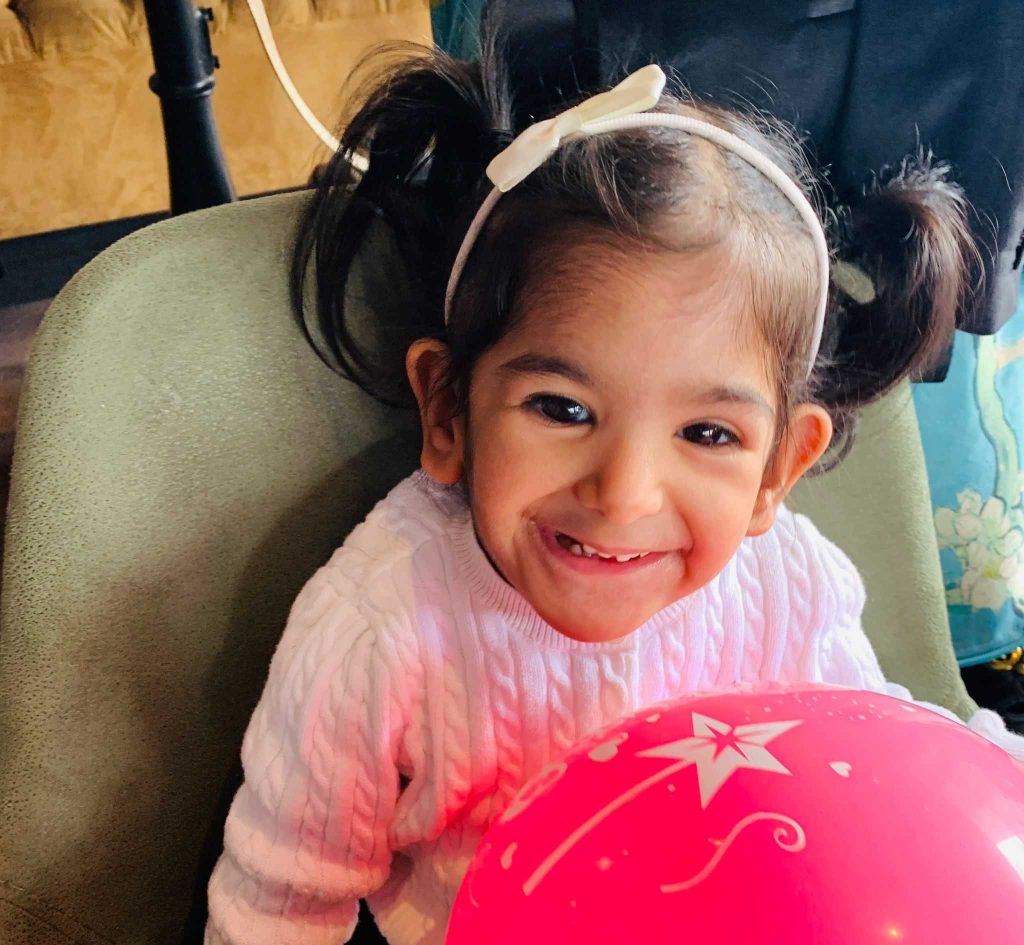 Avanya's Just Giving/Brighter Future Fund
A brief insight into our story
Avanya was born on the 10th June 2016, younger sister of Kairon (b.2014) and eventually the older sister of Viaan (b.2019)
She was soon diagnosed with a chromosome disorder and so began the journey of discovery and hospital visits. Avanya was also diagnosed with possibly having Aicardi Syndrome.
Our family, although stressed with the unknown, was happy and we gave everything we could to Avanya – she was loved and cared for by us all. She was always smiling, through all her operations and procedures, she earned the nickname Giggler, this also evolved into her being called Guglee.
Our world came crashing down as Avanya was cruelly taken away from us on the 12th May 2021 – just a few weeks from turning 5 years old – quietly slipping away in her sleep. No warning, just a cold and heart breaking morning when we came to wake her up to go to school.
We want to give something back to Great Ormond Street Hospital where she was cared for a few times during her short life – hopefully raising enough money in Avanya's honour – so that other families and children receive some financial help if and when they need it.
So please help us raise money for Great Ormand Street Hospital in our Angel Avanya's honour – any help will greatly be appreciated and will always be remembered in the years to come.
With thanks – The Arya Family – especially Avanya's brothers Kairon and Viaan